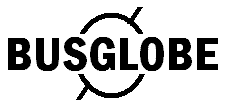 Photo by Ian F.R. Simpson
Hounslow (London), England (UK) - 11 April 2018
RATP London United is one of the few operators of full-size (12m) single-deckers on Transport for London services. It uses Mercedes-Benz O.530 Citaros on service 203 to Staines, just over the county boundary in Surrey.
Operator:
RATP London United
Fleet number:
MCL30301
Model:
Mercedes-Benz O.530 Citaro
VIN code:
WEB62808323122661
Yearmodel:
2011
This picture was added 20 April 2018.
View this picture on the full version of BusGlobe
No comments on this picture yet.