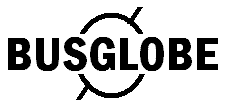 Photo by Ian F.R. Simpson
Hammersmith (London), England (UK) - 12 April 2018
The Plaxton "Pointer 2" bodied Dennis Dart SLF is becoming less common in London operations now as even the newest examples approach twelve years of age. RATP London United still has a number in service such as DPS30701 seen here on service 419. This bus was new to NCP which no longer operates London bus services.
Operator:
RATP London United
Fleet number:
DPS30701
Model:
Dennis Dart SLF - Plaxton Pointer 2
VIN code:
SFD2BACR45GW98400
Yearmodel:
2005
This picture was added 20 April 2018.
View this picture on the full version of BusGlobe
No comments on this picture yet.