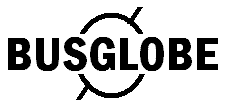 Photo by Ian F.R. Simpson
Hammersmith (London), England (UK) - 11 April 2018
Dating from 2001, Alexander ALX400-bodied Dennis Trident TA40224 is now one of the oldest buses in daily service on the TfL network. It was originally numbered TA224 prior to the renumbering of the whole RATP London United fleet.
Operator:
RATP London United
Fleet number:
TA40224
Model:
Dennis Trident - Alexander ALX400
VIN code:
SFD13CBR21GX21802
Yearmodel:
2001
This picture was added 20 April 2018.
View this picture on the full version of BusGlobe
No comments on this picture yet.