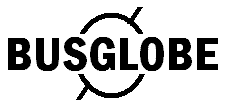 Photo by Ian F.R. Simpson
Bank (London), England (UK) - 12 April 2018
The "City" version of Alexander-Dennis's E400 body was introduced to compete in London with the more expensive Wrightbus New Routemaster, and Arriva London has built up a substantial fleet of the type as its HA class, the "H" denoting the vehicle's hybrid propulsion system.
Operator:
Arriva London
Fleet number:
HA30
Model:
Alexander-Dennis E40H MMC City
VIN code:
SFD823BR2GGX29580
Yearmodel:
2016
This picture was added 20 April 2018.
View this picture on the full version of BusGlobe
No comments on this picture yet.