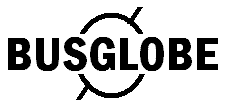 Photo by Ian F.R. Simpson
Brussels, Belgium - 13 April 2018
In 2014/5 MIVB added 79 of these articulated Mercedes-Benz Citaro C2 to its fleet, numbered 9101 to 9179. This is 9138, seen standing outside the BrewDog craft beer pub opposite Brussel-Centraal station.
Operator:
MIVB / STIB
Fleet number:
9138
Model:
Mercedes-Benz O.295G Citaro C2
Yearmodel:
2014
This picture was added 20 April 2018.
View this picture on the full version of BusGlobe
No comments on this picture yet.