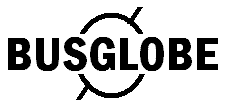 Photo by Ian F.R. Simpson
Brussels, Belgium - 13 April 2018
From the large batch of Van Hool NewA330s placed into service in 2006/7 (8101-8227), this is no. 8152. This vehicle is based at Jacques Brel depot which must be one of the only bus depots to share its name with a popular singer!
Operator:
MIVB / STIB
Fleet number:
8152
Model:
Van Hool NewA330 (MAN engine)
Yearmodel:
2007
This picture was added 20 April 2018.
View this picture on the full version of BusGlobe
No comments on this picture yet.