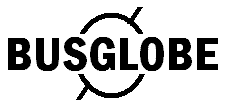 Photo by Ian F.R. Simpson
Arlon, Belgium - 13 April 2018
This bus exemplifies the use of contractors by the Wallonia regional operator TEC (Transports En Commun). 563277 is operated on behalf of TEC by Transports Penning; 5632 signifies the contract upon which it is operated (in this case the service from Arlon to Athus near the Luxembourg border) while 77 is its individual fleet number.
Operator:
Transports Penning
Fleet number:
563277
Model:
Mercedes-Benz O.530 Citaro
Yearmodel:
2011
This picture was added 20 April 2018.
View this picture on the full version of BusGlobe
No comments on this picture yet.