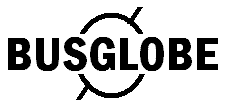 Photo by Ian F.R. Simpson
Arlon (BE), Luxembourg - 13 April 2018
Luxembourg's national railway operator closed the international line from Luxembourg to Arlon in Belgium for engineering work from March to April 15th, necessitating the hire of a large number of vehicles from various operators to operate a rail replacement service. Simon Tours ST3053 is seen on the direct non-stop route outside Arlon station.
Operator:
Simon Tours, Petange
Model:
Setra S419UL Multiclass Classic 15m
Yearmodel:
2014
This picture was added 20 April 2018.
View this picture on the full version of BusGlobe
No comments on this picture yet.