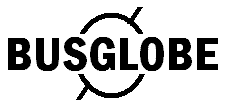 Photo by Ian F.R. Simpson
Arlon (BE), Luxembourg - 13 April 2018
Seen on the Luxembourg - Arlon Rail Replacement service, Demy Cars DC4354 is operating the "stopping" service calling at the intermediate stations en route. Demy Cars is the trading name of Demy Schandeler whose vehicles are always turned out immaculately.
Operator:
Demy Schandeler
Model:
Setra S416UL-GT 13m
This picture was added 20 April 2018.
View this picture on the full version of BusGlobe
No comments on this picture yet.