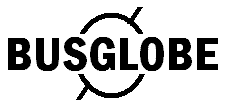 Photo by Ian F.R. Simpson
Wavertree (Liverpool), England (UK) - 21 April 2018
April 21st 2018 is the final day of operation of Avon Buses service 202 in South Liverpool; after today, Lawrence Road - where this picture was taken - will no longer have a bus service. This is 602, a 16 year old Dennis Dart SLF which was new to Docklands Minibus.
Operator:
Avon Buses
Fleet number:
602
Model:
Dennis Dart SLF - Salvador Caetano
VIN code:
SFD2B2CR31GW16307
Yearmodel:
2002
This picture was added 21 April 2018.
View this picture on the full version of BusGlobe
No comments on this picture yet.