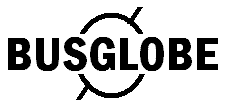 Photo by Ian F.R. Simpson
Esch-sur-Alzette, Luxembourg - 14 April 2018
On my short visit to Esch, TICE no. 325 was the only bus I saw in the "Centenary" blue and cream livery. The location is the bus station next to the railway station.
Operator:
TICE
Fleet number:
325
Model:
MAN A21 NL313 CNG
Yearmodel:
2013
This picture was added 21 April 2018.
View this picture on the full version of BusGlobe
No comments on this picture yet.