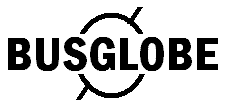 Photo by Ian F.R. Simpson
Esch-sur-Alzette, Luxembourg - 14 April 2018
The smaller buses in the TICE fleet serving Esch-sur-Alzette and the surrounding communities in SW Luxembourg are Van Hool NewA308s as exemplified here by no. 210.
Operator:
TICE
Fleet number:
210
Model:
Van Hool NewA308
Yearmodel:
2011
This picture was added 21 April 2018.
View this picture on the full version of BusGlobe
No comments on this picture yet.