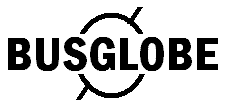 Photo by Ian F.R. Simpson
Trier, Germany - 14 April 2018
Over 40 years old and still looking good! This 1975 Setra S120 is operated by Von Nell on a wine and vineyards tour of the Trier area.
Operator:
Weingut Von Nell
Model:
Kassbohrer-Setra S120HV
Yearmodel:
1975
This picture was added 21 April 2018.
View this picture on the full version of BusGlobe
No comments on this picture yet.