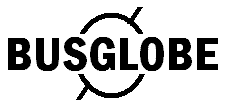 Photo by Ian F.R. Simpson
Dordrecht, Netherlands - 17 April 2018
Arriva's 83xx series were a batch of 82 VDL-Berkhof Ambassador 200s purchased for the Hoeksche Waard - Goeree - Overflakkee (HWGO) concession based on Heinenoord in 2007. When Arriva lost that contract some of the batch were reallocated to the DAV concession in the Dordrecht area to replace older Wrights-bodied buses.
Operator:
Arriva Nederland
Fleet number:
8350
Model:
VDL-Berkhof Ambassador 200
Yearmodel:
2007
This picture was added 11 July 2018.
View this picture on the full version of BusGlobe
No comments on this picture yet.