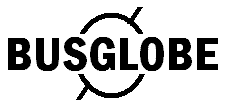 Photo by Ian F.R. Simpson
Dordrecht, Netherlands - 17 April 2018
The bulk of the Dordrecht city network has since 2011 been in the hands of a batch of (I think) 27 Volvo 7700 hybrids such as 5411 seen here pulling in to the bus station. This is likely to be their last year in action here as the concession passes to a new operator in December.
Operator:
Arriva Nederland
Fleet number:
5411
Model:
Volvo 7700 hybrid
Yearmodel:
2011
This picture was added 11 July 2018.
View this picture on the full version of BusGlobe
No comments on this picture yet.